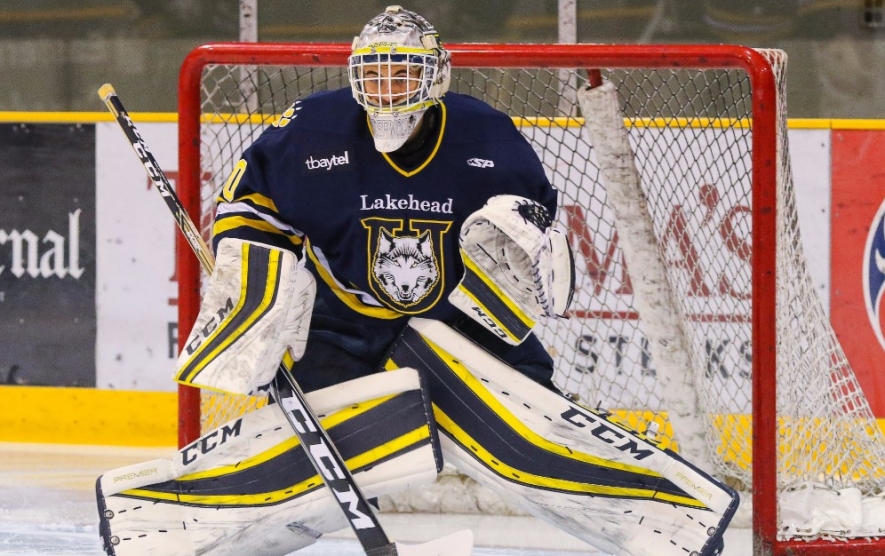 Wed Nov 29, 2017
The Thunderwolves' goaltending duo of Devin Green and Nic Renyard are tied for the lead in the Molson Cup standings heading into the Christmas exams break. Both netminders have 16 points each, with forward Daniel Del Paggio just one point behind with 15. Linemates Dylan Butler and Scott Gall are next in the standings with 7 points apiece.
Molson Cup points are awarded to the three stars after every Lakehead Thunderwolves home game. 5 points are awarded for a first-star selection, with 3 points for a second star and 2 points for a third.
As the mid-season leaders, Green and Renyard will each receive a prize pack courtesy of Molson Canada.
The Molson Cup will be awarded to the regular season points-leader before the Wolves' first home playoff game in February. The top three players in the Molson Cup final standings will all have their names inscribed on the trophy.