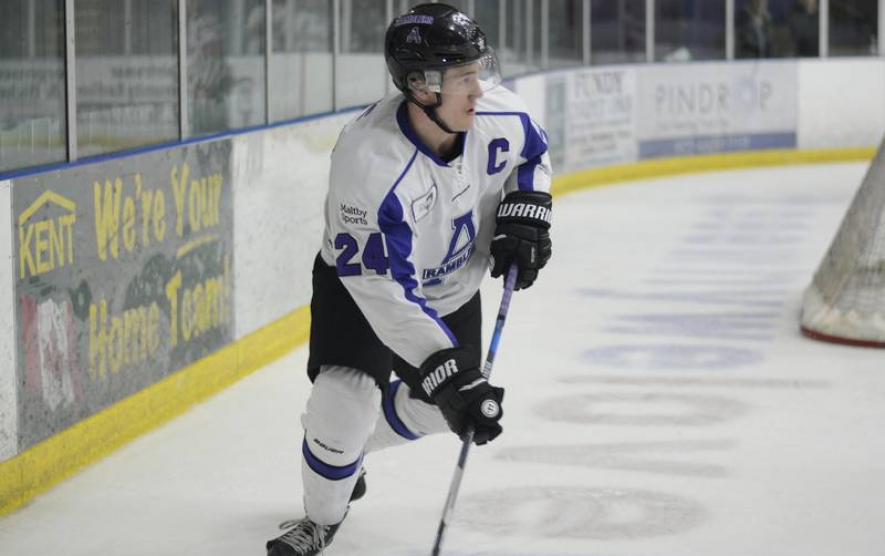 Mon Jun 11, 2018
Lakehead University and the Thunderwolves hockey team are pleased to announce that forward Jordan King of Corner Brook, Newfoundland has committed to the program.
The 6"2", 205-pound winger played his first year of junior with the Halifax Mooseheads of the Quebec Major Junior Hockey League. King spent the next three years with the Amherst Ramblers of the Maritime Hockey League and led his team in scoring in each of the past two seasons, tallying 80 points in 2016-17 and 78 points in 2017-18. He also served as the Ramblers' captain in his final campaign.
Thunderwolves' Head Coach Andrew Wilkins is happy to have Jordan King join the program. "I'm pleased to add another talented forward to our line-up. Jordan is a smart player with good size, and he has the ability to provide some more offence for us," he said.
King, who will be majoring in Kinesiology, is eager to get started at Lakehead. "I was very impressed with the campus and facilities on my recruiting visit, and I think it will be a perfect fit for my studies," he said. "I'm thrilled to be joining the Thunderwolves hockey team. I appreciate this opportunity and I look forward to beginning a new chapter in my life."