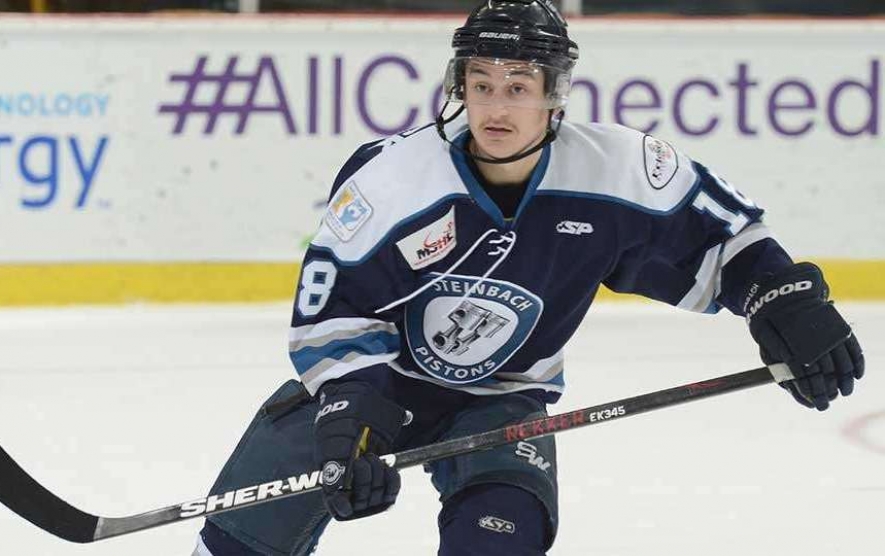 Fri Aug 31, 2018
Lakehead University and the Thunderwolves hockey team are pleased to announce that forward Daniel McKitrick will be joining the line-up this fall.
The 5'7", 155-pound winger from Coral Harbour, Nunavut had four very productive years of Junior "A" hockey, beginning with the Thunder Bay North Stars in 2014-15. He moved on after one season and played in the Saskatchewan, Manitoba and Ontario Junior Hockey Leagues over the next three years, averaging just under a point a game.
In 2015-16 he scored 41 points in 48 games with the Humboldt Broncos of the SJHL. The following season he notched 53 points in 54 games split between Humboldt and the Cobourg Cougars of the OJHL. He played his final year of junior in the MJHL with both the Portage Terriers and Steinbach Pistons, tallying 51 points in 56 contests.
Thunderwolves' Head Coach Andrew Wilkins has been impressed with McKitrick during training camp. "Daniel is really fast. He definitely adds more speed to our team," Wilkins said. "I'm glad to have him on board."