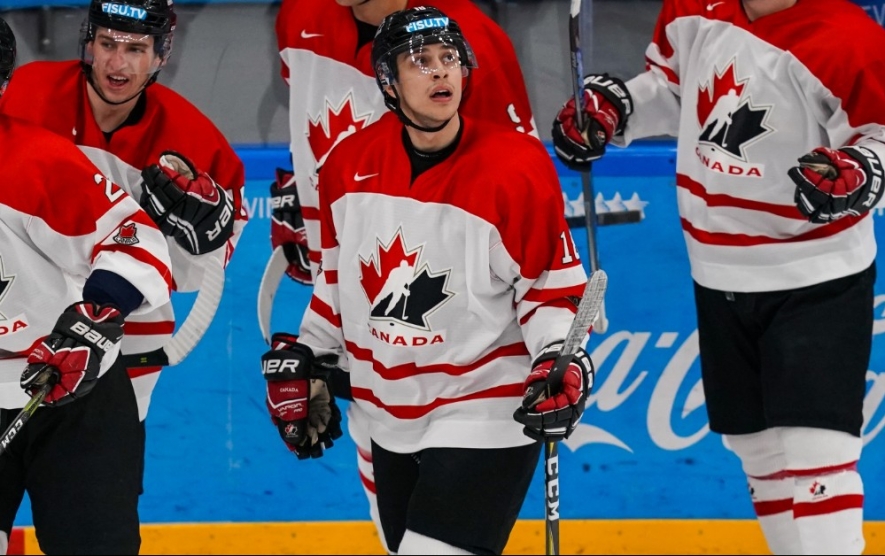 Tue Mar 12, 2019
Lakehead Thunderwolves' forward Daniel Del Paggio scored a goal and added an assist as Canada blanked Kazakhstan 3-0 to win the bronze medal at the 29th Winter Universiade in Krasnoyarsk, Russia.
The host Russian team, which defeated Canada 5-1 in the semi-final, took the gold medal with a 2-1 win over Slovakia.
Del Paggio averaged a point per game in Russia, recording four goals and three assists in Canada's seven contests.
The Thunder Bay native thoroughly enjoyed his experience in Siberia. "I was amazed at how large an event this was, and I was definitely taken aback early on," he said. "We were greeted at the airport by Russian dancers, singers and television crews. In the athletes' village and sporting venues there were thousands of employees and volunteers that made us feel like celebrities. The opening ceremony was amazing. It looked like a lot of money and preparation were put into it. It seemed like the Olympics."
Del Paggio said the bonding experience in Russia happened quickly. "Our team gelled nicely in the short amount of time we had together, considering most of us have been rivals for several years, but we became more familiar with each other as the tournament wore on and the guys were great. On days where we didn't have a game to play, we spent some time with the other athletes representing Canada and cheered them on in their events. I've also met athletes from many other countries and was able to watch some different sporting events too."
Daniel is proud to have had the chance to don the maple leaf. "Wearing the Canadian jersey was a great honour and representing my country was an experience I will never forget," he said. "I didn't take it for granted because I might not get another opportunity to do something like this again, so I tried to cherish every moment."