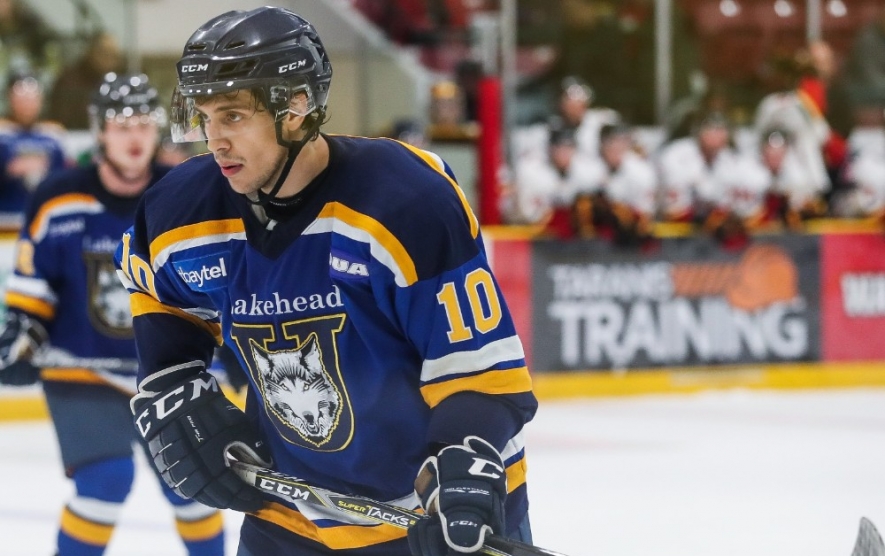 Thu Mar 05, 2020
Lakehead Thunderwolves' junior forward Daniel Del Paggio garnered a major OUA award by being named the Most Sportsmanlike Player in the OUA West following an outstanding 2019-20 campaign.
The Thunder Bay native scored 11 goals and added 22 assists for 33 points in 28 OUA regular-season games to finish 10th in league scoring while being assessed just 6 penalty minutes.
Including non-conference play, Del Paggio tallied 35 points to tie for the lead in team scoring along with linemate Tomas Soustal.
Del Paggio is the fifth Thunderwolf to capture this award, following in the footsteps of Billy Jenkins (2015-16), Mike Hammond (2014-15), Mark Soares (2009-10) and three-time winner Joel Scherban (2002-03, 2003-04 and 2005-06).