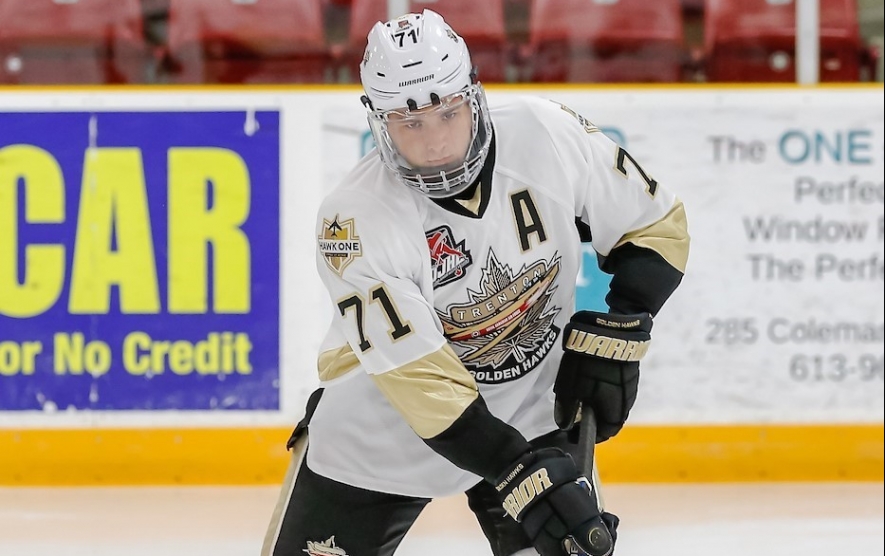 Mon Mar 23, 2020
The Lakehead University Thunderwolves hockey team is pleased to announce that defenceman Colin Van Den Hurk is the first commitment of the 2020 recruiting class.
Van Den Hurk went back and forth between the OHL's Kingston Frontenacs and the OJHL's Kingston Voyageurs during his first two years of junior hockey.
The 5'11", 190-pounder then played the entire 2018-19 campaign with Charlottetown of the QMJHL, suiting up for 73 games with the Islanders.
The Havelock, Ontario native returned to the OJHL for his final season as the assistant captain of the Trenton Golden Hawks where he notched 42 points in 50 regular-season games before adding another 7 points in 5 playoff contests.
Thunderwolves' head coach Andrew Wilkins said, "Colin has impressed me with his speed, skill and work ethic, and he fits in with how we want to build our back end. He's a great kid with strong character and will be a welcome addition to our dressing room."
Van Den Hurk said, "I'm really happy to be coming to Lakehead University to continue my hockey career as well as my education. I'd like to thank everyone who has helped me get this far and I'm looking forward to the next step."