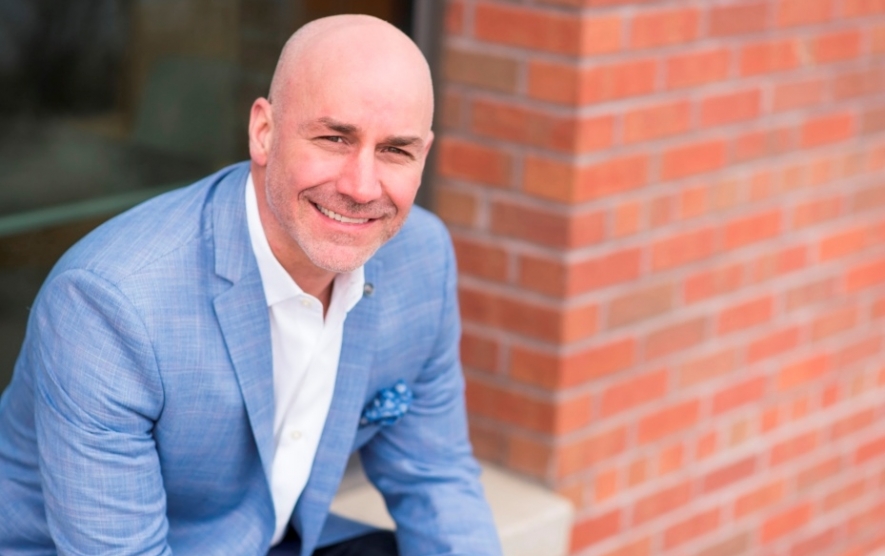 Thu Apr 18, 2019
After serving for more than thirteen years as Executive Director of Lakehead Thunderwolves Varsity Men's Hockey, Jason Mallon has decided to step away from the team. Jason is moving on into residential and commercial real estate with Royal Lepage Lannon Realty.
"I can't thank Lakehead University and the Lakehead Thunderwolves Varsity Hockey Corporation enough for giving me and my family the opportunity to return to my hometown of Thunder Bay and be a part of this fantastic organization," Mallon said. "The fans, corporate partners, and the founders of Lakehead Thunderwolves Men's Hockey have been second to none, and I've created some long-lasting friendships from my time with the team."
"I would like to personally thank Tom Warden and Rory Cava for their guidance over the years," Mallon added, "as well as the original founders of the Lakehead Thunderwolves Varsity Hockey Corporation. Each and every one of them assisted in making my day-to-day job easier and more enjoyable."
"Jason Mallon will be truly missed," Thunderwolves Athletics Director Tom Warden said. "He helped build and lead this team. His work ethic, attention to detail, and business savvy have all been factors in this team's success—Jason' integrity and his ability to build relationships are definitely unmatched. I would like to thank him for all that he has done for our university and our hockey team, and I wish him and his family the best of luck."
"Jay's ability to connect to our community is second to none," Lakehead Thunderwolves Hockey president Rory Cava said. "I know he will do well in his next step in life, and I wish Jay the best of luck with this new endeavor and also thank him for his years of work with our organization."
Mallon was part of an executive that saw the Thunderwolves men's hockey team win 190 games over the last ten seasons including a Queen's Cup Championship and a silver medal at the Nationals in 2006. The program also hosted the National Men's Hockey Championships for the 2008-09 and 2009-10 seasons.
"I also want to say a huge thank you to John Payetta, the Operations Manager and my friend, for his loyal support and guidance since I started this job back in 2006. And I wish Coach Andrew Wilkins nothing but success in his young career, I will truly miss working with him each and every day."
"Jason's guidance and leadership have been invaluable—he is someone I consider a true friend," Thunderwolves men's hockey coach Andrew Wilkins said. I'd like to thank Jason for everything he's done for me, and I wish him the best of luck with his new initiative."
"To everyone else who has helped and guided me over the past 13 plus years, thank you, and I will continue to cheer on our Thunderwolves," Mallon added. "I will wear the blue and white with pride for many years to come."