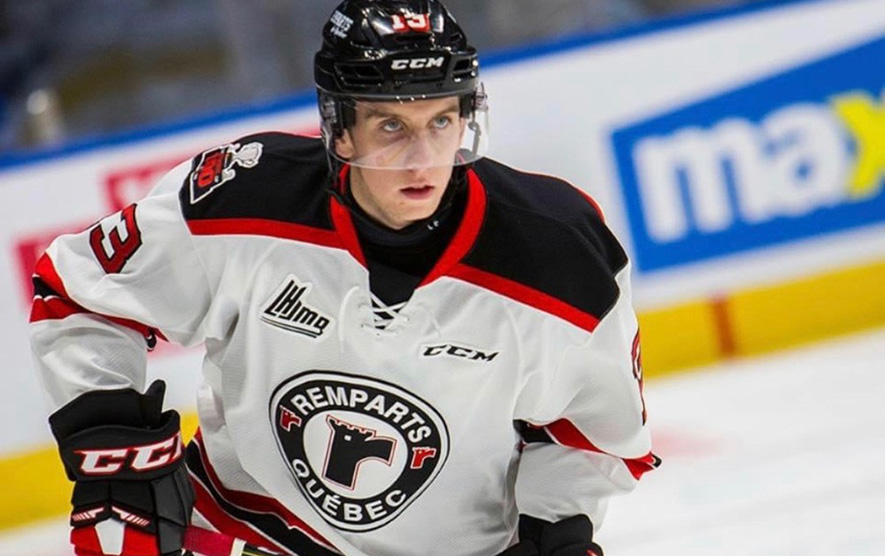 Fri Jun 26, 2020
Lakehead Thunderwolves Hockey announces the addition of Matthew Grouchy from Labrador City, Newfoundland.
The Labrador City, Newfoundland native played the majority of his junior career in the QMJHL with the organizations of the Charlottetown Islanders, Quebec Remparts and Gatineau Olympiques. Grouchy has collected 121 points over 207 regular season games played in the QMJHL, while adding 19 points over 26 playoff games.
Grouchy said "I am excited for the opportunity to attend Lakehead University and further my studies. It has always been a goal of mine to play hockey at the highest level possible and I believe Lakehead was the best option to help me achieve that goal."
Grouchy, the 6'1' 190 pound forward, finished his junior career in the BCHL with the Alberni Valley Bulldogs where he had 23 points in 22 games.
Head coach Andrew Wilkins said he is "very excited to announce the addition of Matthew Grouchy to our roster. After watching Matthew over the past couple of seasons, we noticed his high hockey IQ with strong skating ability, a skill set of possessing pucks and making plays to create offence."
He goes on to say that Grouchy is "an offensive element we have been looking for that will most definitely help our group."
"After a successful Junior Career, we feel Matthew's best hockey is in front of him and we look forward to his development with our program," concludes Wilkins.