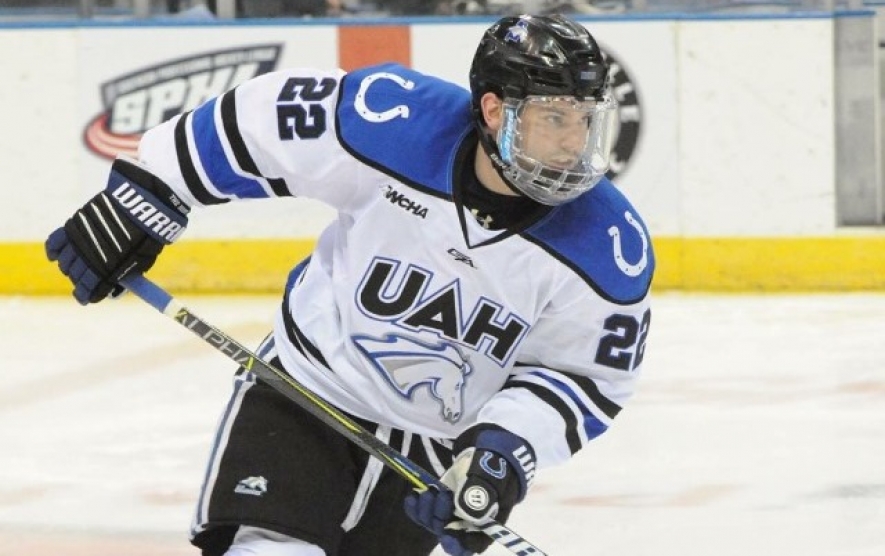 Mon May 14, 2018
Lakehead University and the Thunderwolves hockey team are pleased to announce that Jordan Larson of Fort Frances, Ontario is the program's first commitment of the 2018 recruiting class.
The 5'10", 190-pound forward played four seasons in the CCHL from 2012 to 2016 with the Pembroke Lumber Kings and Carleton Place Canadians. In his final year of Junior "A", he averaged well over a point a game, scoring 23 goals with 29 assists for 52 points in only 38 contests after missing time with an injury.
Larson then went on to play two years of NCAA hockey at the University of Alabama-Huntsville before deciding to transfer to Lakehead.
Larson, now 23 years old with three years of eligibility remaining, will be enrolled in the Kinesiology program this fall and is looking forward to being closer to home. "I'm really excited about transferring to Lakehead and living in Thunder Bay again; I played here for two years with the AAA Midget Kings as a teenager. Now I can't wait to come back to continue my hockey career and get my degree."
Thunderwolves' Head Coach Andrew Wilkins is pleased to name Larson as his first recruit. "We're thrilled to have an experienced player like Jordan join our program. After meeting with him on his recruiting visit, I was very encouraged by how eager he is to come to Lakehead. Jordan will be a great fit both on and off the ice."