John Payetta
Manager of Operations and Communications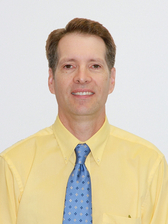 John Payetta is responsible for game night staffing and promotions, media releases, merchandising, game scheduling, travel arrangements, website updates, front office administration, booster dinner, and hockey school management.
In his free time, Johnny enjoys golf, running, fishing, hiking, biking and watching football.
Phone: (807) 766-7285
Email: john.payetta@lakeheadu.ca
Jason Mallon
Executive Director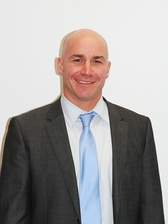 Jason Mallon is responsible for the overall operations of Lakehead Thunderwovles Hockey. Born in Thunder Bay, he played junior hockey for the Thunder Bay Flyers and NCAA at Miami University. After graduating, he played one season for the Richmond Renegades of the ECHL and returned to Thunder Bay to own and operate Play It Again Sports and played one year for the Thunder Bay Thundercats of the UHL.
Jason is married to his wife Cathy and has two daughters, Meggie and Annie, and coaches for the Thunder Bay Queen's organization.
Phone: (807) 766-7286
Email: jmallon@lakeheadu.ca
Justin Cimini
Equipment Manager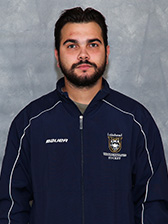 Paul Wehrstedt
Statistician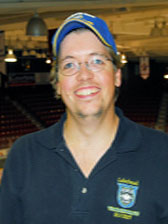 Paul updates the live stats for the OUA website during home games and the individual and team stats after every game (home and away) for the team's website. Paul enjoys watching Nascar, hockey and wrestling, as well as doing stats and spending time with his friends and family.
Email: pwehrstedt@hotmail.com
Larry Bone
Scout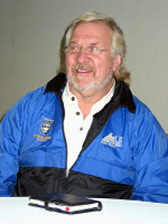 A native of Newmarket, Ontario, Bone played NCAA hockey for Northeastern University from 1963-66 and was inducted into the Northeastern Sports Hall of Fame in 1993. He has worked as an assistant coach for the Newmarket Royals of the OHL and as head coach for the Newmarket Flyers of the OJHL.
Bone is married to his wife Sheila and has two children and two grandchildren.
Dr. David McKee
Team Physician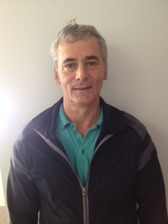 In addition to being the Thunderwolves' team physician, Dr. McKee practices at the LU Sports Medicine Clinic and is also an emergency room doctor at the Thunder Bay Regional Health Sciences Centre.