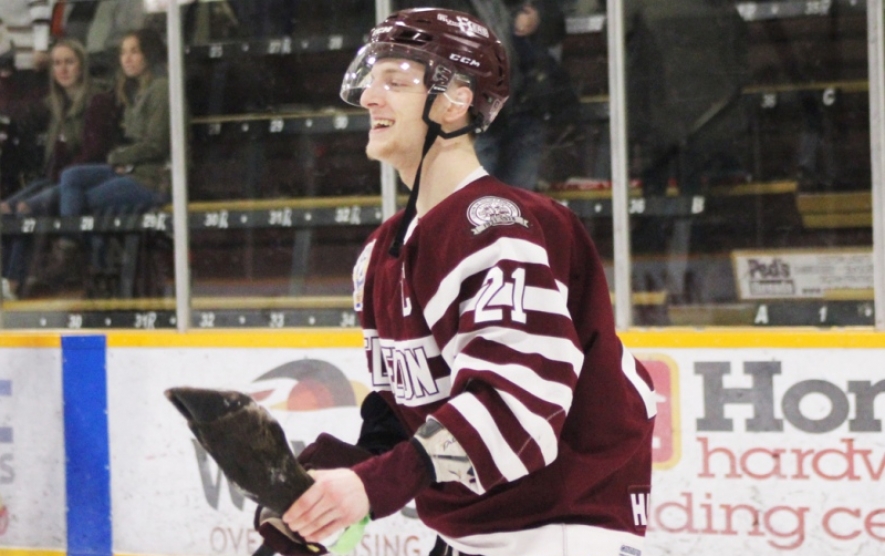 Wed Sep 23, 2020
Lakehead University and the Thunderwolves Hockey team are pleased to announce that forward Nate Hooper has committed to the program.
The 21-year-old played last season with the American International Yellow Jackets of NCAA Division 1. Hooper has 4 years of eligibility remaining.
Previously, the 6'2", 185-pound native of Winnipeg, Manitoba, played three seasons with the Flin Flon Bombers of the Saskatchewan Junior Hockey League, where in 2018-2019 was the team Captain, posting 87 points in 58 games.
"Extremely excited to get started here at Lakehead" Hooper said. "I have heard nothing but great things about the school and the hockey program. Saying that, I could not be more thrilled about finishing my education at Lakehead and to be apart of the Thunderwolves Organization."
"It's great to have Nate join our team from a strong AIC program in the NCAA. A player that will be able to step in and play in all situations" said Thunderwolves Head Coach Andrew Wilkins. "Nate is a high IQ player with the ability to make plays and provide offensive instincts, a nice fit into the style that we want to play."