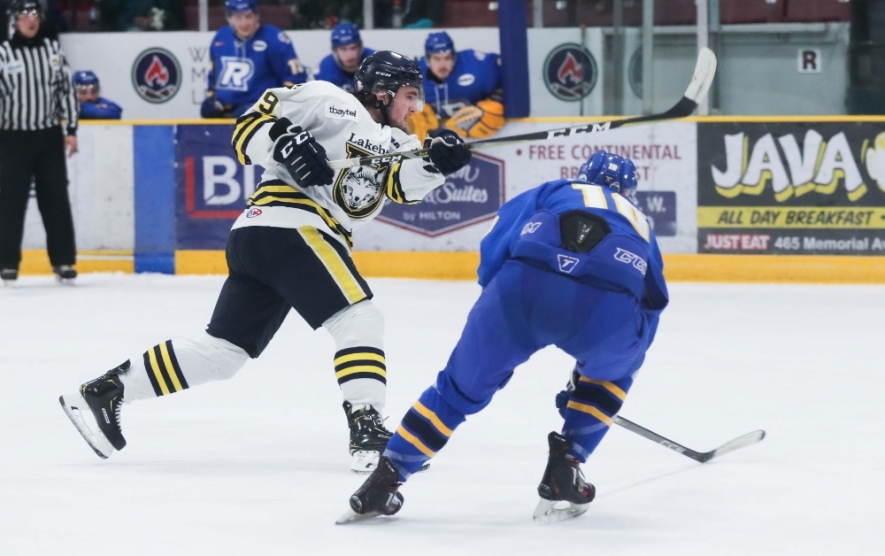 Fri Nov 15, 2019
The Lakehead Thunderwolves, unable to get the game-tying goal in the dying seconds of the game, fell 3-2 to the Ryerson Rams Friday night.
The Rams opened up scoring five minutes into the first period with a goal from forward Matt Mistele and took a 2-0 lead six minutes later with a goal from forward Cavin Leth.
Lakehead forward Josh Laframboise got the Thunderwolves on the board shortly after, bringing the game within one.
The Rams scored the game-winning goal on the power play in the second frame, with forward Mathew Santos getting credit for that one.
The Thunderwolves replied with a goal from Thunderwolves junior Cooper Leitch, but the Wolves found themselves unable to get a game-tying goal past Rams goaltender Garrett Forrest.
Thunderwolves goaltender Nic Renyard made 30 saves on 33 shots, while Forrest faced 24 shots.
The Thunderwolves will play their third game of the weekend against the Rams Saturday night at 7:15 p.m.