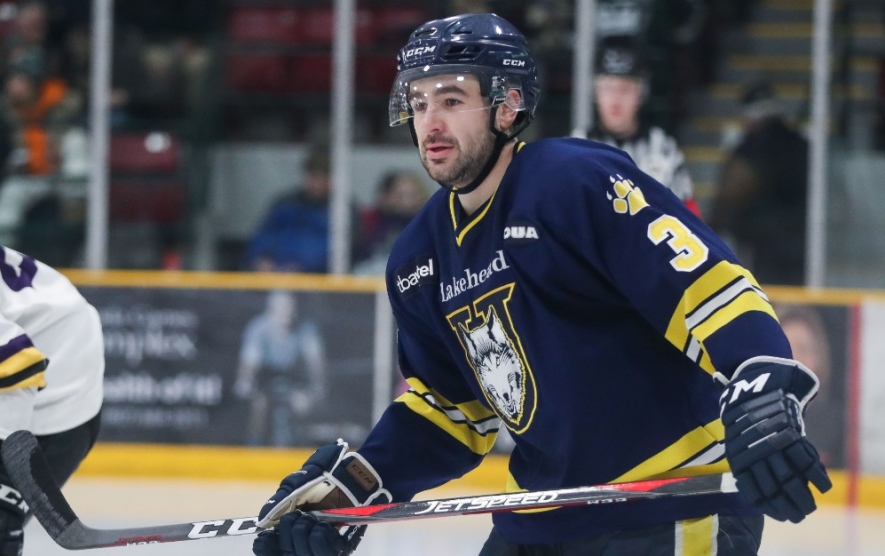 Mon Mar 11, 2019
Defenceman Chase Stewart has decided to leave Lakehead University and return to Fort Wayne of the ECHL where he played from last October until just before Christmas.
He suited up for 20 games with the Komets in the fall, scoring 4 goals and 7 assists for 11 points before deciding to leave Fort Wayne and enroll at Lakehead for the winter term.
The 6'2", 225-pound rearguard from Marathon, Ontario appeared in only eight games for Lakehead and recorded just one assist while with the Thunderwolves.