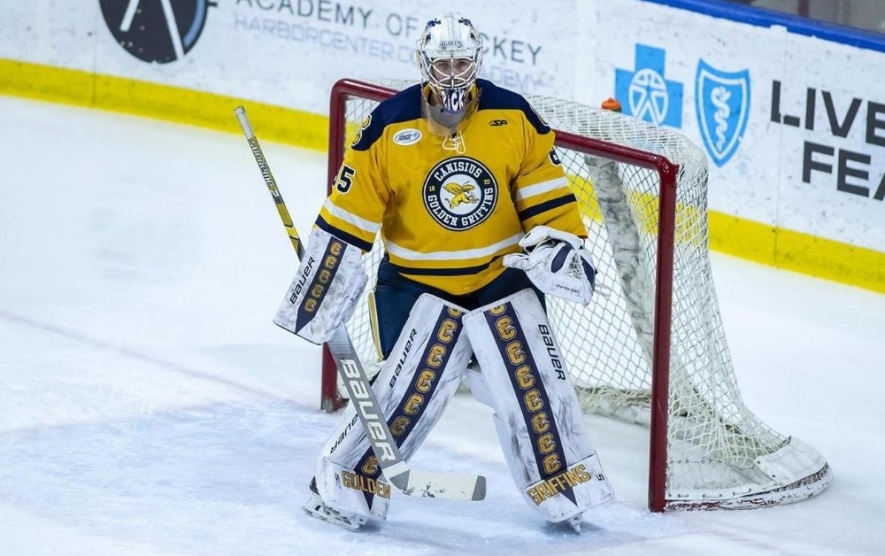 Thu May 23, 2019
The Lakehead University Thunderwolves hockey program is pleased to announce that goaltender Blake Weyrick from Santa Monica, California is the team's first commitment of the 2019 recruiting class.
After three years with the U.S. National Development program in Ann Arbor, Michigan, Weyrick played two seasons of junior hockey with the Tri-City Storm of the USHL and the Janesville Jets of the NAHL.
The 6'3", 200-pounder went on to play two years of NCAA hockey at Canisius College in Buffalo, New York before deciding to transfer to Lakehead.
Thunderwolves' Head Coach Andrew Wilkins is pleased that Weyrick will be joining the team. "I'm happy to have Blake be our first commitment of the new class of recruits. He has an impressive pedigree with high-level playing experience which makes him a great addition to our roster."
Weyrick, now 23 years old, will be majoring in business and have three years of athletic eligibility remaining. "I'm extremely excited to join the Lakehead hockey program and community," he said. "I'm grateful for the opportunity to join this group of players and staff and contribute to bringing a championship to Thunder Bay. Now it's time to put in the work this off-season and get prepared to bring my best to the team this fall. I can't wait to get started."